Posted on Oct 5th 2021
Now available to order is a new Aviation Art Print Preparing For Action by Keith Burns. In his exciting painting Preparing for Action, award-winning artist Keith Burns gives us a fine depiction of a Typhoon from the 2nd Tactical Air Force, refueled and re-armed, preparing for another death- defying, low-level mission to strike fear and destruction into the enemy.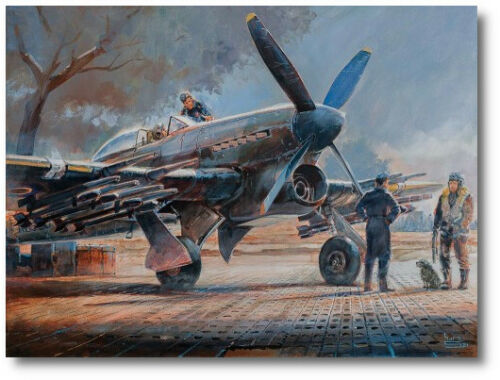 Always check back for new Aviation Art Prints, Books and Collectibles being added daily.